License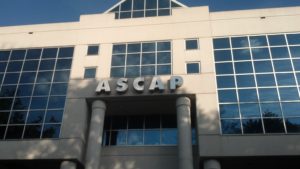 David Snyder's music is available for licensing from one of the largest musical clearing houses and sync licensing companies in the world. He is also under talent management with MusicDealers and is both a songwriting member of ASCAP and a publishing member of ASCAP.
MUSICDEALERS AND SONGTRADR ARE IS THE QUICKEST WAY TO LISTEN TUNES
http://www.musicdealers.com/artist/davidsnyder
Or Visit:
https://www.songtradr.com/david.snyder
David also creates custom work for film and television with a 48 hour turnaround time (typically) in the areas of Jazz, Alt-Rock-, Alt-Country, Latin, and Classical (instrumental and full orchestral.)
For more information, send David an invite with your inquiry by first sending a LinkedIn invite to:
www.linkedin.com/in/DavidSnyderRaleigh
For samples, first look at the Soundcloud link to music written specifically for film, television and marketing.  Then scroll down to the Spotify Links of Recent Releases from David's albums in four different genres: alternative, techno, Latin/Brazilian and Classical.
David on Spotify
Heaven Knows (Electronic and Rock)
https://play.spotify.com/album/4eZNdOKkfWd7mmpptgCUBJ
Orpheus (Alternative)
https://play.spotify.com/album/4e7BpZmfJmsYJdp6h9CFpk
Barcelona Baby (Latin and Spanish)
https://play.spotify.com/album/0TPq90z9MqMKbR86NaFzyT
First of September (Classical)
https://play.spotify.com/album/4vWF1imJ332XzCc17vbsxw